Schrock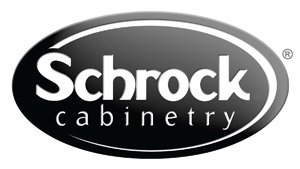 SCHROCK ENTRA
Schrock Entra provides a wide range of door styles with limited finishes and modifications that allow for a better price point and 3 week lead time.
SCHROCK TRADEMARK
Schrock Trademark is a versatile line of cabinetry that allows you to design a semi-custom kitchen at a fraction of the cost. More doors, finishes and modifications and a quality construction is available to order with a 4 week lead time.
We stock small parts and accessories here at our showroom to promptly assist customers during and after installation.
For more info on Schrock products, http://www.schrock.com
Click to Enlarge